Stone and Ceramic Processing
Saw cutting is one of the common traditional cutting methods. It can cut linear patterns easily, but it is difficult to cut curve ones because curve pattern cutting involves several steps. Firstly, a mould should be made to the required size. The second step is rough cutting. After this, it needs manual grinding. However, DARDI CNC waterjet cutting machine can cut any patterns. Our waterjet cutters are widely used in stone and ceramic processing.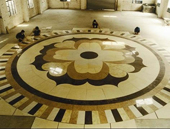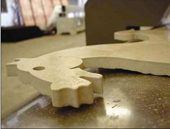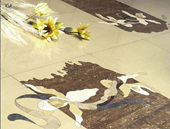 Advantages
After cutting, there is smooth finish on the cut edge.
Our CNC waterjet cutting machines have high cutting accuracy, which is 0.1 mm. Therefore, it is suitable to make mural or photo puzzle.
DARDI waterjet cutters feature high cutting efficiency.
The products produced by our equipment are identical and interchangeable.
This CNC waterjet cutting machine is able to automatically load raw materials.
During operation, it produces little noise and dust, resulting in better work environment and higher working efficiency.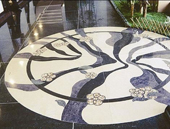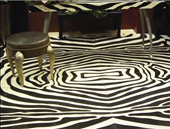 DARDI International Corporation is a high-tech enterprise specializing in R&D and manufacturing of waterjet cutters in China. Our products are extensively used in automobile manufacturing, glass processing, metal processing, track traffic, mechanical equipment, marine, stainless steel, pressure vessel, metal plate, power equipment, concrete cutting, composites processing and other areas. Our CNC waterjet cutting machines are CE certified and are highly appraised in the U.S, Canada, Russia, Italy, Australia, Southeast Asia and Middle East.